Description
NEW "REVISED" LOAD MASTER SMALL PRIMER TROUGH ASSEMBLY
This is the 3rd Generation System released on October 27th 2011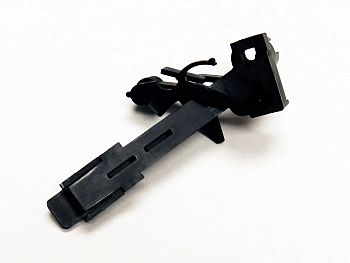 There was a design change on the Load Master primer feeder in August 2011. This change eliminates nuisance damage to the sliders and trough cover during operation. The primer feed system is now sold as an assembly along with the primer slider, primer lever, screw and o-ring. These parts are no longer available individually.
This system replaces Lee parts LM3254, LM3253A , LM3253B and LM3251.
To check if you if you have the latest Load Master primer trough assembly, please turn the black (small) trough over, there should be a letter "A" circled that is stamped on the bottom.