Description
TITAN AUTO DRUM
FINGER WRENCH
PLEASE CHECK AVAILABILITY (upper right corner).
LIMITED SUPPLY-NO BACKORDERS.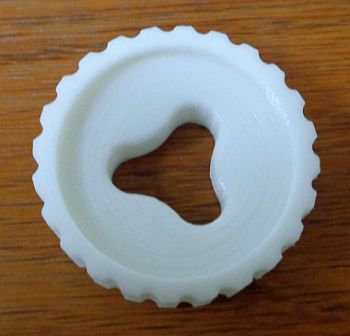 The TITAN AUTO DRUM FINGER WRENCH is a PLA plastic "3D Printed" product with the drum nut shape and finger serrations on top for better grip. The wrench slips over the drum nut making it easier to tighten and loosen. This is useful for people with large fingers or grip problems that have developed over the years.
NOTE: This wrench does not fit the Deluxe Perfect Powder Measure.