Description
TITAN LOCK NUT FINGER WRENCH
PLEASE CHECK AVAILABILITY (upper right corner).
LIMITED SUPPLY-NO BACKORDERS.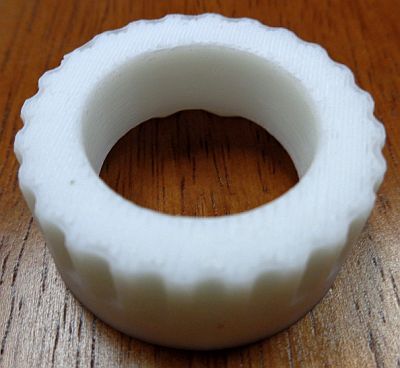 The TITAN LOCK NUT FINGER WRENCH is a PLA plastic "3D Printed" product with a 12 point 1 1/8″ socket on the bottom and finger serrations on top for better grip. The wrench slips over your Lee Precision dies leaving the top of the die exposed. This is useful in preventing the die from turning as you tighten the lock nut and the finger area is higher than a lock nut for easier access.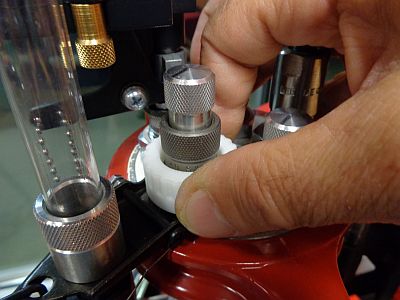 NOTE: This wrench is designed around the original Lee Precision rifle and pistol
dies with 1-1/8″ lock nuts. If using dies other than Lee the top of the die must be 7/8″ or less in diameter for the wrench to fit over the die.
NOTE: This wrench does not work on the new spline drive lock nuts.