Description
TITAN ROUND POWDER BAFFLE
PLEASE CHECK AVAILABILITY (upper right corner).
LIMITED SUPPLY-NO BACKORDERS.
ABSOLUTE 4 PER ORDER LIMIT
DUE TO PRODUCTION RATE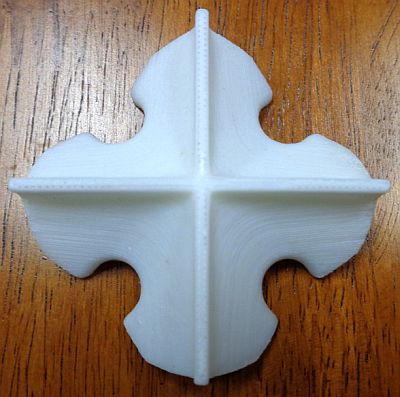 The TITAN ROUND POWDER BAFFLE is a PLA plastic "3D printed" Powder Baffle that is custom designed to fit tightly in the Original Red Round hoppers of the Pro Auto Disk, the Auto Drum and Perfect Powder Measures (see pictures below). Baffles are used to prevent changes in drops due to the powder level in the hopper as it supports the weight of the powder and this stablizes the powder entering the drop area. This baffle also reduces the casual inconsistency of flake and extruded powder granules.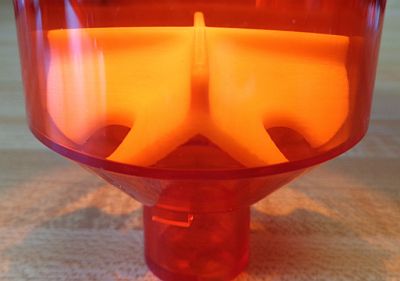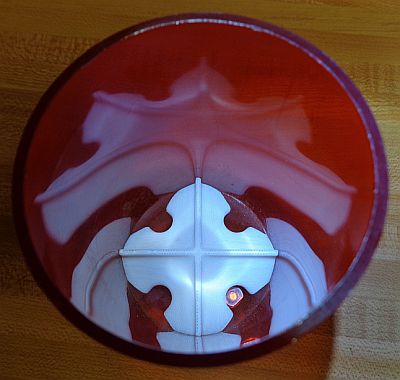 NOTE: This baffle is designed for the original red powder hopper shown above. It does not work in the new clear powder bottles or the rectangular Auto Disk hopper.
PLEASE NOTE: Due to the 3D Printing process the Round Baffle is not ready to ship when it comes off the printer. It also requires handworking to create the finished product. The production rate is limited for this reason.